STEM CELL THERAPY FOR ARTHRITIS SYMPTOMS
Stem cells contain anti-inflammatory properties that may alleviate osteoarthritis pain related to inflammation. In a 2011 study, patients with severe OA pain were able to walk longer after receiving injections of mesenchymal stem cells. These treatments may reduce pain, increase joint function, and improve the quality of life for patients suffering from various orthopedic problems.
STEM CELL THERAPY FOR JOINT FUNCTION
Stem cells are also being used to treat joint injuries and degeneration. People with limited joint function or joint injuries may experience greater mobility after receiving multiple stem cell treatments. There are already over 20 major clinical studies and case studies published in peer-reviewed scientific journals that demonstrate the ability of stem cells to regenerate damaged tissue.
STEM CELL THERAPY FOR FRACTURE RECOVERY
The use of stem cells for fracture recovery is an exciting area of stem cell therapy. In one review, the injection of stem cells achieved a 75% union of fractured bone tissue after 14 weeks. In another case, a patient experienced 88% union after four months.
GENERATE HEALTHY CELLS
Stem cell treatment is a type of regenerative medicine designed to fight inflammation and alleviate symptoms related to arthritis, joint pain, and fractures.
It involves the use of stem cells obtained from the patient's body fat or bone marrow. Injecting stem cells allows the body to repair itself. After the injection, the stem cells divide and develop into new cells.
The stem cells help generate healthy cells to replace diseased or missing cells.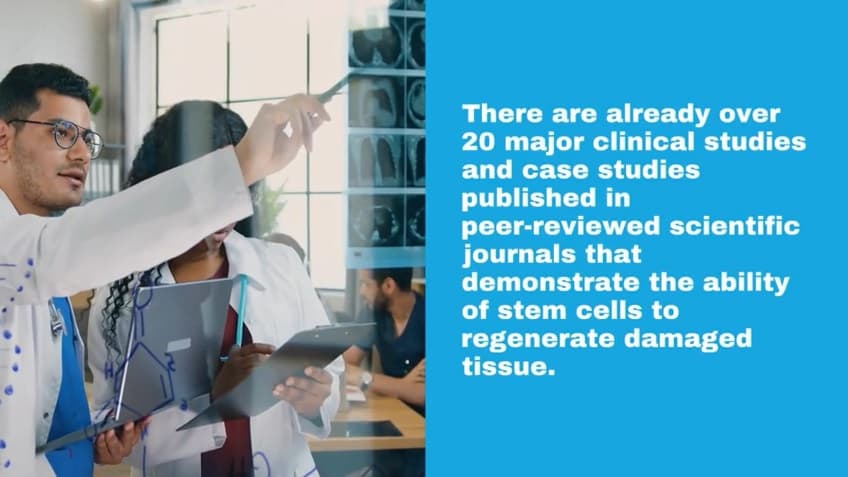 Regenerative Medicine
SSCHEDULE A REGENERATIVE MEDICINE CONSULTATION