REDUCE WRINKLES
Botox is an injectable substance often used to reduce the appearance of fine lines and wrinkles.
It comes from Botulinum toxin, a neurotoxin created by a bacterium found naturally in many environments. The toxin itself is very poisonous. However, using an incredibly small dose helps to relax or paralyze nerves and muscles. The neurotoxins block nerve signals used to make muscles contract.
By targeting specific muscles in the face and neck, we can noticeably reduce the signs of aging.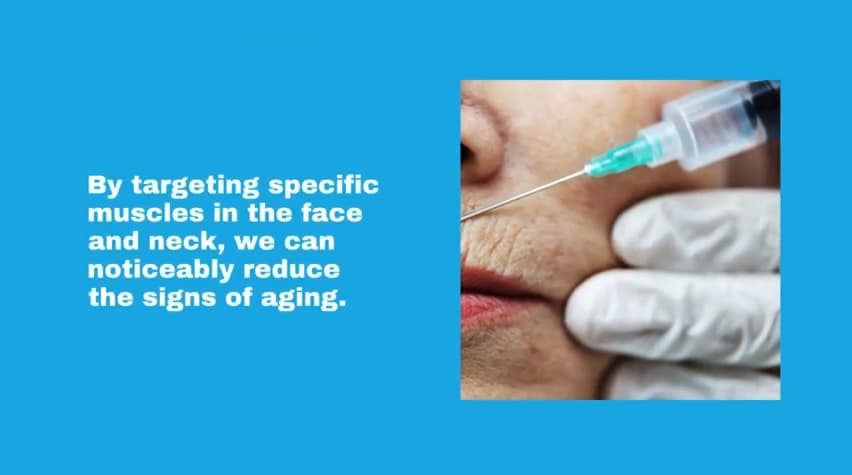 QUALITY TREATMENTS
We offer quality treatments to minimize the appearance of crow's feet, frown lines, forehead wrinkles, and sagging skin.
SKILLED MEDICAL STAFF
Our Botox treatments are performed by skilled medical staff.
Botox
WIPE AWAY THE YEARS WITH BOTOX
FAQs
Everything you need to know about Botox.
Can't find the answer you're looking for?
Contact us.