REVITALIZE YOURSELF
Cryotherapy is known to help improve the immune system's strength, reducing the risk of many ailments. It may also increase testosterone levels and reduce your risk of developing heart disease.
Our Wellington clinic has the latest innovative state-of-the-art equipment including a whole-body cryotherapy chamber, and our treatments are designed to improve blood flow and provide various health benefits quickly.
After a few minutes in our cryotherapy chamber, you feel revitalized.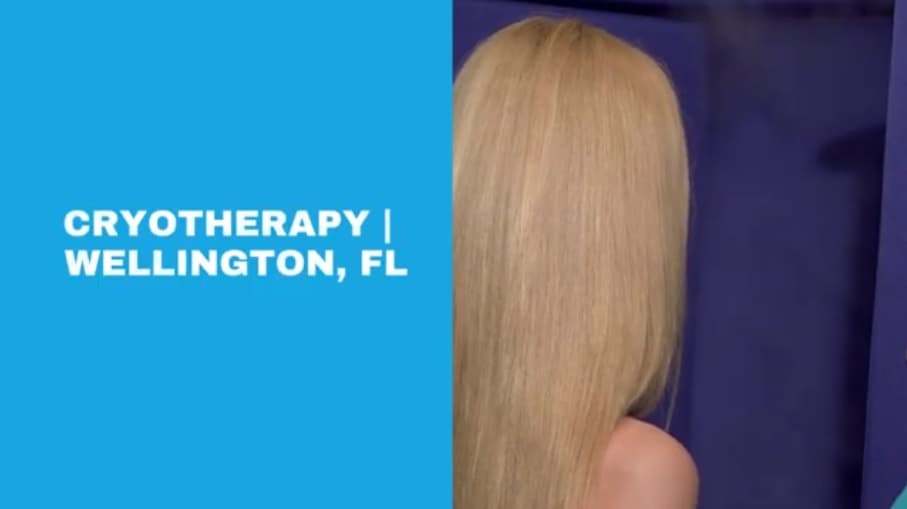 BOOST CIRCULATION
Cryotherapy is a type of cold therapy. Patients sit in a chamber and are exposed to extremely cold temperatures for short periods. It provides an instant boost to circulation. Your vital organs, including your heart and brain, receive more blood flow and oxygen, leaving you feeling reinvigorated.
INCREASE WEIGHT LOSS
Some studies suggest that spending several minutes in a cryotherapy chamber may aid weight loss. The process can temporarily increase your metabolism, helping you burn more calories throughout the day.
FIGHT INFLAMMATION
Cryotherapy treatments also fight inflammation, which is linked to many ailments. Cancer, depression, arthritis, dementia, and diabetes are all connected to chronic inflammation. By restoring the health of your immune system, you may limit the risk of some of these health problems.
Cryotherapy
PERFECT JOLT BEFORE STARTING THE WEEK
FAQs
Everything you need to know about the Cryotherapy.
Can't find the answer you're looking for?
Contact US
CONVENIENT SCHEDULING
Contact us to schedule the therapy. We are here to find the time that best suits you.
INSTANT REVITALIZATION
As soon as you leave the chamber, you can resume your normal routine.
AFFORDABLE RATES
We offer Cryotherapy treatment at an affordable rate.
Cryotherapy
REFRESH YOUR BODY