Vitamin Therapy in the comfort of your home, office, or hotel
Time is valuable, no need to waste it on commuting and in traffic jams.
We come to your home, office, or hotel and bring everything to provide you the Vitamin Therapy
Relive Wellington wants to see everyone in and around the Wellington area feeling their best. Our quick Infusion treatments offer everything from migraine alleviation to exercise hydration NAD +, and we provide them right in the comfort of your place.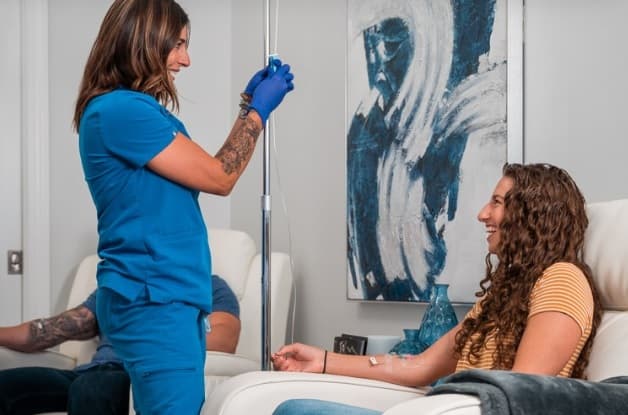 CUSTOMIZED SUPPLEMENT INTAKE
We offer a range of vitamin options and customize supplement intake according to your own specific needs, which can be difficult to do when relying on over-the-counter options.
MORE CONVENIENT
You can have your vitamins and minerals delivered right to your doorstep, which eliminates the need to go out and commute in order to get vitamins.
IMPROVE YOUR OVERALL HEALTH
By getting the vitamins and minerals your body needs, you can increase your energy levels, improve your mood, and reduce the risk of developing serious health conditions.
Mobile Vitamin Therapy
WE DON'T ASK YOU TO GO OUT OF YOUR COMFORT ZONE
FAQ
Everything you need to know about Vitamin Therapy.
Can't find the answer you're looking for?
Contact us!