What is HydraFacial treatment and why is it so popular?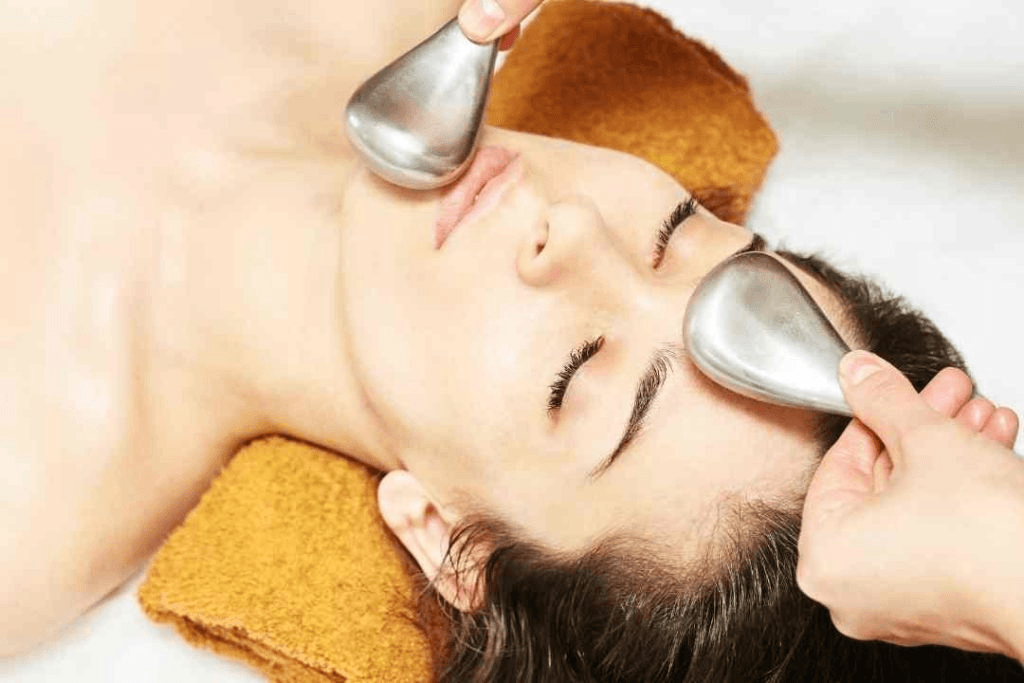 If you're tired of looking tired, it's time to start treatment for your skin. The HydraFacial therapy uses a patented technology that combines cleansing, exfoliation, extraction, hydration and antioxidant protection to erase the signs of aging. By improving the quality and thickness of your skin, you'll see a noticeable difference. And because HydraFacial is minimally invasive and painless, you can enjoy this treatment without any downtime.
The HydraFacial is a very popular treatment because it offers so many benefits. First, it removes dirt, oil and makeup with ease. Second, because it uses a patented technology to combine cleansing, exfoliation and extraction together, your skin will be better hydrated and more regenerated. Third, the antioxidant protection will help prevent damage from occurring to your cells. Fourth – and most importantly – you'll see an improvement in the quality and thickness of your skin thanks to the hydro-therapy effects. Afterward, your skin is treated with a series of moisturizing serums to replenish lost moisture and nutrients. The results? A brighter complexion that looks smoother and more radiant – perfect for any occasion.
HydraFacial you'll love
If you're looking to achieve better skin care results, you need to consider a HydraFacial . This treatment uses hydrating serum, microdermabrasion, and exfoliation to improve the appearance of skin. Relive Wellington offers several types of HydraFacial that are tailored to your specific needs. Some of the benefits of this treatment include reduced wrinkles, improved complexion, and minimize pores. It's one of the most popular treatments because it can help reduce the appearance of fine lines and wrinkles. The effects are improved complexion, reduced wrinkles, and minimize pores. For an affordable and effective skincare solution, schedule a HydraFacial today!
The HydraFacial Treatment
If you're thinking of booking a facial treatment, you should definitely consider a HydraFacial. This treatment is a popular choice for a number of reasons. First and foremost, it targets multiple areas of your skin at the same time. This makes it more efficient in restoring youth and reducing wrinkles, acne scars, and sun damage. Second, it requires only a few minutes and can be done in your home office or salon setting. Finally, it's also very effective in restoring your skin's health and glow. If you're on the fence about this treatment, speak to a dermatologist to see if it's right for you!
If you're interested in scheduling a HydraFacial, Relive Wellington has a variety of treatments to choose from. We can offer semi-permanent or permanent results depending on your needs and desires. You'll love the way your skin looks and feels after undergoing a HydraFacial treatment with Relive Wellington!
Cleanse and Peel
The HydraFacial treatment is a great way to cleanse and peel your skin. The combination of the two processes ensue in effective removal of impurities and unwanted skin cells, leaving the skin feeling smoother and softer. It is most popular for its ability to remove acne scars and rosacea – making it one of the best facial treatments for people with these conditions.
Extract and Hydrate
Extracts and hydration are two of the most important steps in skin care. By using extracts, hydrating agents, and heat to break down skin cells, extractions can help improve your complexion by reducing wrinkles, acne scarring, and pores. In addition to this facial treatment being one of the most effective at improving skin tone overall, it is also one of the easiest treatments you can do at home!
Infuse and Protect
Skin care is an essential part of keeping your skin healthy and looking radiant. Among the many benefits of incorporating facial therapy into your skincare routine, hydration is perhaps the most important. One popular treatment that helps to achieve this goal is the HydraFacial. This facial therapy uses high pressure and water to exfoliate and cleanse the skin, leaving it feeling soft, supple and glow-y. In addition to hydration benefits, HydraFacial can also help improve your complexion by clearing your skin pores, reducing blemishes, and even lightening dark spots or acne scars! As a final bonus? The result is a more radiant complexion that's Protected from sunburns – another top benefit of regular skincare!
What Happens During a HydraFacial?
A HydraFacial is a skin-tightening and renewal treatment that uses high-intensity pulsed light (HIPL). It's been proven to be safe and effective for treating various skin types – even sensitive skin! This laser technology can help improve the appearance of fine lines, wrinkles, blotches, pigmentation issues and more. So why is HydraFacial therapy so popular? Its affordable prices and minimal downtime required make it a popular choice for restoring aging skin. Plus, with its skin-tightening effects, the HydraFacial can help improve the appearance of fine lines, wrinkles, blotches, and pigmentation issues. If you're looking for a treatment that is safe and effective, the HydraFacial is a great choice!
When should you get a HydraFacial
HydraFacial is typically a one-time event. However, you may be able to receive recurring treatments if needed. Typically, HydraFacial requires minimal downtime and can be performed in just 15 minutes! So if you're looking for a safe, affordable and effective skin- Tightening treatment that doesn't require surgery or invasive procedures – the HydraFacial is your best choice!
HydraFacial is a therapy that is seen as very beneficial for skin care. It uses high-frequency vibrations and sonic energy to remodel the skin, and typically requires two sessions in order to achieve maximum benefit. This treatment is seen as very popular because it can address many skin concerns, such as fine lines and wrinkles, sun damage, acne scars, and more. If you're considering this treatment for your health or appearance goals, be sure to book early as it typically fills up quickly!
How Does a HydraFacial Work Exactly
There's no doubt that facial skin care has come a long way in recent years. From anti-aging to acne-fighting, facial skin treatments have it all. One of the most popular choices among people is the HydraFacial. What is it, and why is it so popular? HydraFacial therapy is a facial treatment that uses high-frequency pulses to break down the skin's surface cells. This develops in smoother, more radiant skin that's less susceptible to wrinkles and age spots. What's more, collagen production is increased, which promotes tighter and younger-looking skin. So why not give it a go? You won't regret it!
Best Skin Care in Wellington
If you're looking for the best skin care in Wellington, look no further than our clinic, Relive Wellington! Our HydraFacial treatment is one of the most popular, and for good reason – it has incredible results. It helps improve the appearance of skin by improving collagen and reducing wrinkles. Additionally, it is one of the most affordable skin care treatments out there, and can be done at home!
So if you're looking for a top-quality skin care treatment that won't break the bank, look no further than our clinic. We'll help you achieve your beauty goals, and we're here to answer any questions you may have! If you're interested in trying it out, we recommend booking a session with us today. We can't wait to help you achieve the best skin of your life!
The after effects of HydraFacial
If you're looking for a treatment that will dramatically change your skin's appearance, look no further than the HydraFacial treatment. This treatment uses moisturizing serums to increase blood flow and improve the appearance of skin. If you're considering this treatment, be sure to speak with your doctor first. Though the risk is low, you may have an allergic reaction to the serums that will be used during the procedure. However, if you're happy with the results, the HydraFacial is definitely worth a try. After therapy, recipients often see an improvement in texture, tone, and overall appearance within 2-6 weeks. So, whether you're looking to achieve a more youthful appearance or just want to look your best, the HydraFacial is a great option.
Despite its name, the HydraFacial is not actually a facial by any means! This therapy is a type of skin care that uses microdermabrasion and hydrating agents to exfoliate and hydrate the skin. Many people love the treatment because it is both relaxing and skin-care intensive, leaving the skin feeling hydrated and radiant. If you're in the Wellington area and looking for a treatment that will leave your skin looking and feeling amazing.